We care about your time
Are you planning a family party or business party away from the hustle and bustle of the city in a beautiful landscape? Organize it with us. Your special day is for us a source of inspiration, ideas that we express in each detail . Party in an elegant edition, meetings and seasonal actions such as barbecue parties or sleigh rides – you can find here what do you need and spend a fantastic time.
---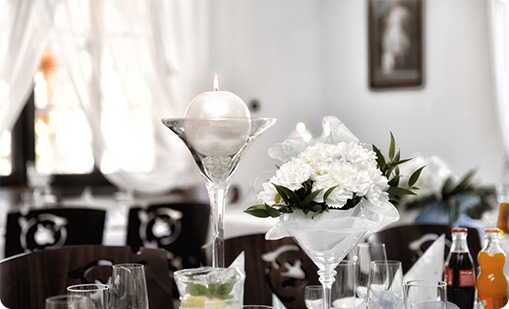 SPECIAL EVENTS
Wedding parties, Communions and christening parties, are one of the most common events organized by us. There are two rooms:

 for 25 people (small room)

 for 30-50 people (large room)
We agree each time with you celebration plan, menu and additional attractions. That's all allows us to achieve and create the desired effect and meet your expectations.

GRILL EVENTS
The outdoor events organized by us are very popular. A wonderfully spend time at the grill, delicious food and great music, by magical landscape will be in your mind for a long time.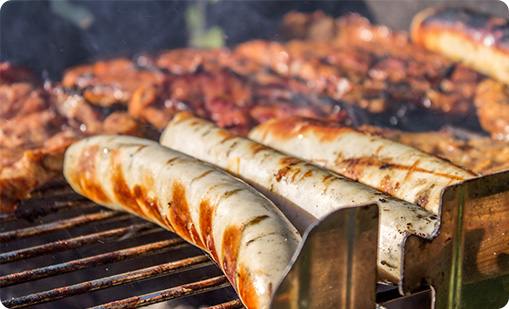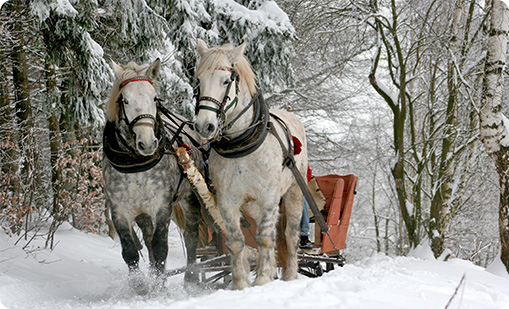 SLEIGH RIDE
In winter time we invite you to book a sleigh ride. This attraction guarantees a great time with your family or friends. The winter scenery, the evening season and the shine of the torches add a fairytale dimension of the trip, after which we will be happy to welcome you around the campfire. After winter-season period, it is possible to book a carriage ride.
BICYCLE RENTAL
For all those, who value active recreation, we opened a bicycle rental shop at our inn. It is quite easy for people, who want to sightsee the area using bicycles. It eliminates the problem of transporting them. In our offer you will find good quality equipment for women, men and children in the price:

 8 zł per hour  

35 zł for the whole day